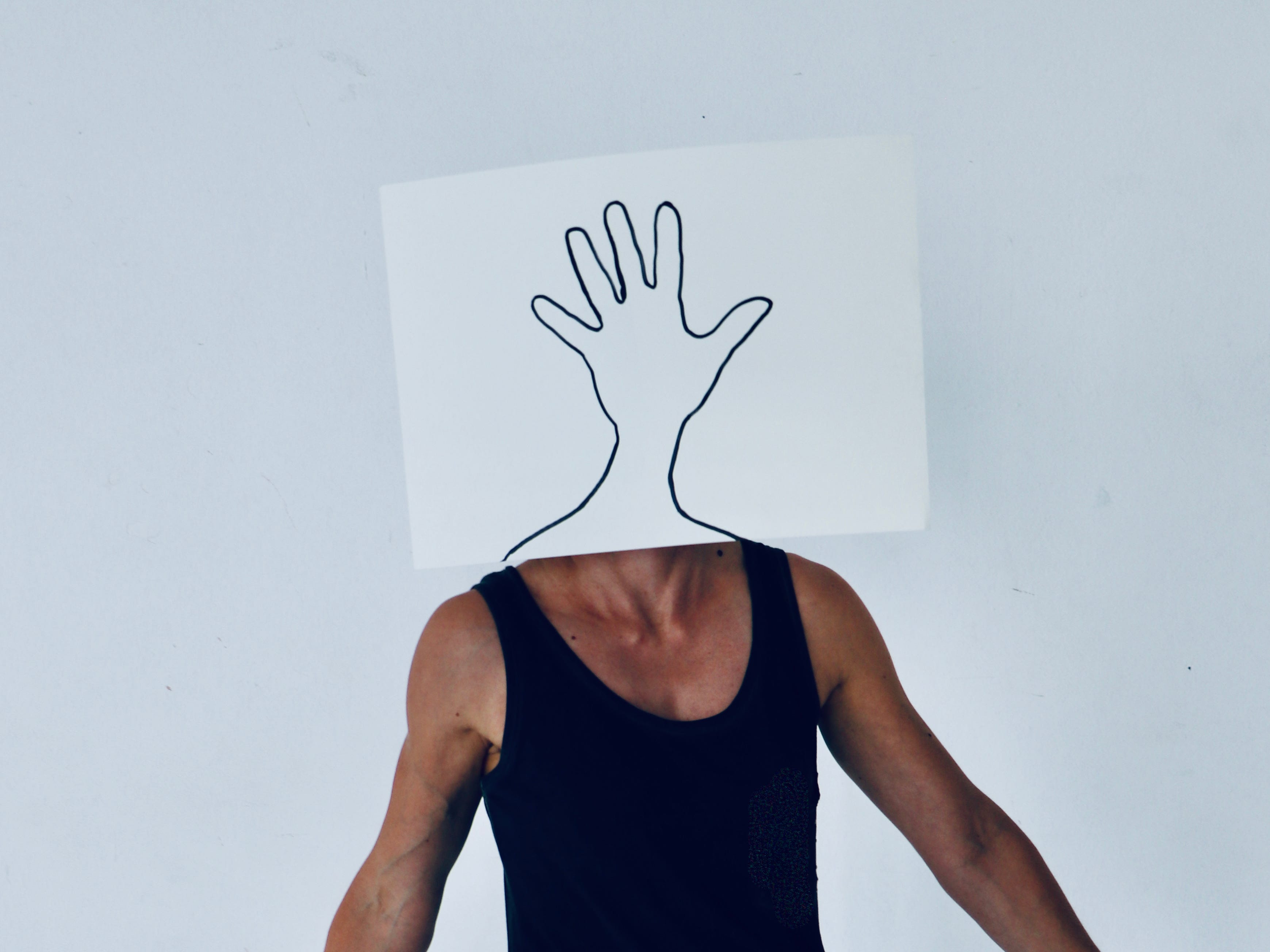 Hey Körper?!
A pop up piece for young audience
This is my first dance piece! Growing out my research on body cartographies, the Atlas Project. This work is an attempt to share my approach with kids and teenagers. The piece will be shown in classrooms schools in the frame of the program Explore dance Munich.
Premiere in July 2023


In anatomy or biology classes we get to know the human body as a skeleton or as a system of muscle strands and functions. Muscles, organs, body parts are represented - but what exactly are these body parts, what defines my hand as a hand? And why isn't there a word for the area between my elbow and upper arm? With her piece Körper Atlas, Sahra Huby explores existing body concepts and body images, changes them and plays with them. Alternative paths of perception are explored through dance and live drawings. What would the body look like when viewed as a landscape, a weather system, or a folded skin sculpture, what do these body images look like in motion?



Choreographie, Zeichnungen und Tanz: Sahra Huby
Musik: Maxim Kolomiiets
Kostüme: Louise Flanagan
Dramaturgie: Anna Konjetzky, Susanne Schneider
Outside Eye: Anette Geller
Assistenz: Leonie Priepke
Mentor*in: Tanja Erhart



Eine Produktion von explore dance – Netzwerk Tanz für junges Publikum, einer Kooperation von fabrik moves Potsdam, Fokus Tanz | Tanz und Schule e.V. München, K3 - Zentrum für Choreographie | Tanzplan Hamburg und HELLERAU – Europäisches Zentrum der Künste.
Gefördert durch TANZPAKT Stadt-Land-Bund aus Mitteln der Beauftragten der Bundesregierung für Kultur und Medien sowie durch die Behörde für Kultur und Medien der Freien und Hansestadt Hamburg, das Kulturreferat der Landeshauptstadt München, den Bayerischen Landesverband für zeitgenössischen Tanz aus Mitteln des Bayerischen Staatsministeriums für Unterricht und Kultus, die Landeshauptstadt Potsdam, das Ministerium für Wissenschaft, Forschung und Kultur des Landes Brandenburg, das Sächsische Staatsministerium für Wissenschaft, Kultur und Tourismus sowie die Landeshauptstadt Dresden. Mit freundlicher Unterstützung durch die ART MENTOR FOUNDATION LUCERNE.